Text Books on New Topics are Published Free of Charge:
Recent on-demand topics are published free of charge if accepted for publication by the editorial board. We offer 24% royalty (annually) on the net profit.
Prospective authors interested in publishing a book with Ohio Publishing Group should submit an abstract of their book to info@ohiopas.org.
Manuscripts will be reviewed by the editorial board and a decision is made within 2-4 weeks.
Book Publishing Service:
Regular topics (in addition to theses and dissertation) are published for a fee of 850$. Author's benefits include the following:
54% royalty (annually) on the net profit.
Two complimentary (free) printed copies shipped via United States Postal Office (USPS) standard delivery to the country/city of the author.
The publication fee (850$) includes the following:

Registered ISBN
Typesetting and cover design
Formatting and indexing
Distribution to major booksellers (Barnes & Noble, Amazon.com, etc.)
The book will be available internationally for purchase online
Basic marketing and promotion
We also offer book editing and translation to English. For a quote, please contact us at: info@ohiopas.org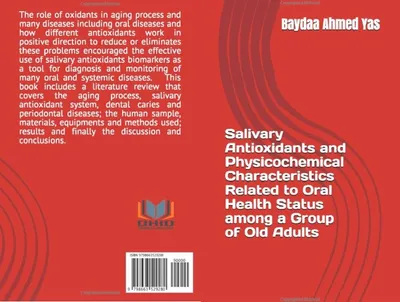 Newest Book Published in 2020.
Author: Baydaa Ahmed Yas